I think I have discovered a winning dinner dish. When my girlfriend showed me this 20 minute one-pan stovetop pizza recipe, I have to admit that I was a little sceptical. I mean, who can make a pizza base, and pizza topping in one pan in 20 minutes? It just so turns out that you can. And it is a winner.
There is a little secret to this pizza though… it is all in the type of pan. You may be thinking right now, 'as if one pan can make a difference', but I think it does. I was very fortunate enough to receive a Bessemer pan for a wedding present. It is still my favourite piece of cookware (second to my thermomix) because it is so versatile and so easy to clean. And to make this pizza work, you need a dish that circulates the heat evenly, has a sturdy and secure lid and does not stick on the bottom.
With this being said, there is no reason why you can't try it with another pan that has a well secure lid.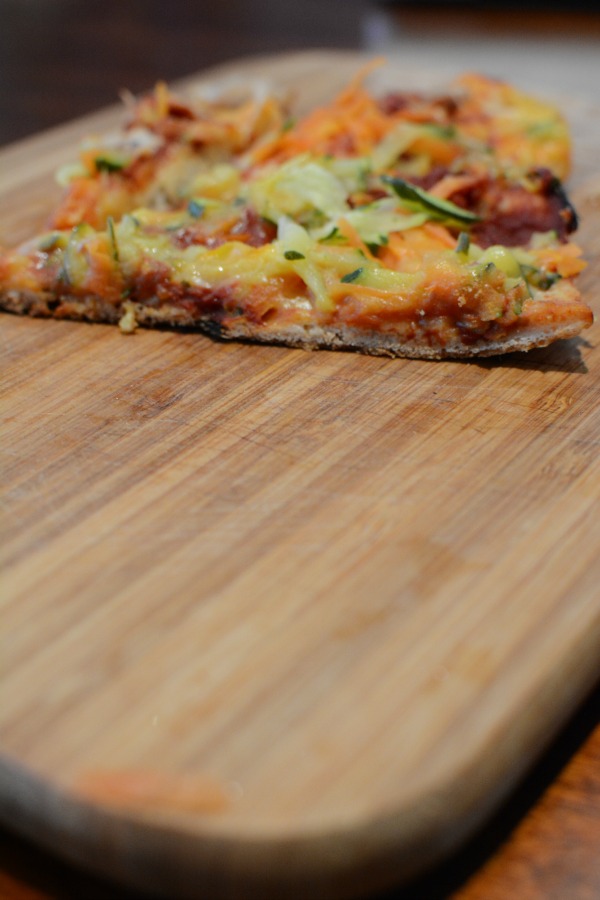 Let me tell you, this recipe is FABBBBULOOOUSSSS!
Ingredients
1 cup self-raising flour
1 cup Plain flour
1 pinch of Salt
1 teaspoon of dried yeast
1 teaspoon honey
1 cup luke warm water
50 gram tomato paste or pizza sauce
1 handful of any cheese
1 cup of chopped vegetables of your choice
♥ Combine all dough ingredients in your pan and mix well. If the dough appears to not be so manageable, add an extra drop or two of water.
♥ Using your fingers or a spatula, spread the dough over the base of the pan until it is covered.
♥ Spread the pasta sauce onto the dough taking it as close to the edge as possible
♥ Add other toppings of your choice.
♥ Cook for 5 minutes over medium heat and covered, making sure the vents are closed.
♥ Turn lid to open side steam vents, reduce heat to medium low and cook for a further 20 minutes.
Enjoy xo