It is back to school week. Some kids are out the door – or mum is pushing them out the door waiting to open the bubbly. While some kids may feel a little nervous and jittery for their first day. So how do you handle the first day blues? How do you help your little one cope with their back to school blues or starting school blues?
1. "Normalise" those feelings of nervousness. Tell your kids that it's okay to feel nervous and worried and that these feelings are very normal.
2. Reassure your kids of where you will pick them up and what time you will be waiting. Remind them of any friends they will know in their class and any familiar faces they will have.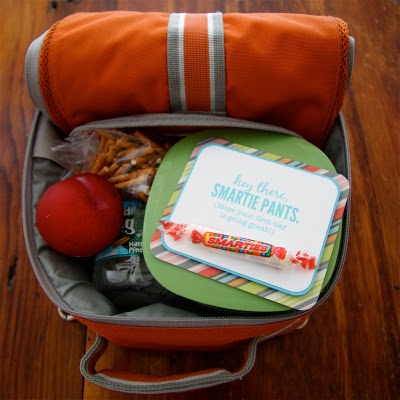 3. Leave a little note with a treat in their lunch box. It will put a huge smile on their face and remind them that you are thinking of them.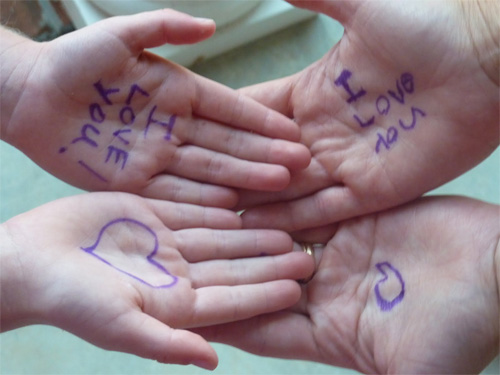 4. This one I saw and absolutely love! Just a reminder for your little one that you are with them throughout the day and thinking of them.
5. Instead of asking "who did you meet at school?", ask them "what was your favourite part of the day?" The first day can be very overwhelming so they may not remember other kids names. So by asking them their favourite part of the day they can then communicate and talk about this.
What are your tips of helping your little one through the first day school blues?

Linking up with Diary of Stay At Home Mum
{image2 via the daily buzz} {image3 via the daily buzz}