Brought to you by Dyson
We recently finished building our house. It is one of those experiences that can be described as a 'long time coming' with an extreme sigh of relief at the end. As a family, we have always living in a single story house. Things have drastically changed. With more space comes more cleaning. With a two level house comes more cleaning. With more carpet, comes more cleaning. Add two children, two adults and a border collie dog…. Say no more.
Last year I wrote about my fabulous new addition to our household; my friend Dyson. Let me say, I am very excited to announce that we have added to the family with the new Dyson V6 Absolute cordless vacuum. I remember very vividly one of my friends telling me to have two vacuum cleaners – one for upstairs and one for downstairs. Now I know why! It is just one little cleaning tip that is making my new home that little bit more easily to enjoy. I have slowly come to terms with mess and that my life at the moment will constantly consist of mess, but this new little addition is certainly 'reduce' it a little.
I am very fortunate to have a little young fellow who LOVES vacuuming. Don't ask me how it happened, but somehow this man has fallen in love with the chore/ fun activity. He is very much enjoying cleaning the stairs with the added attachment .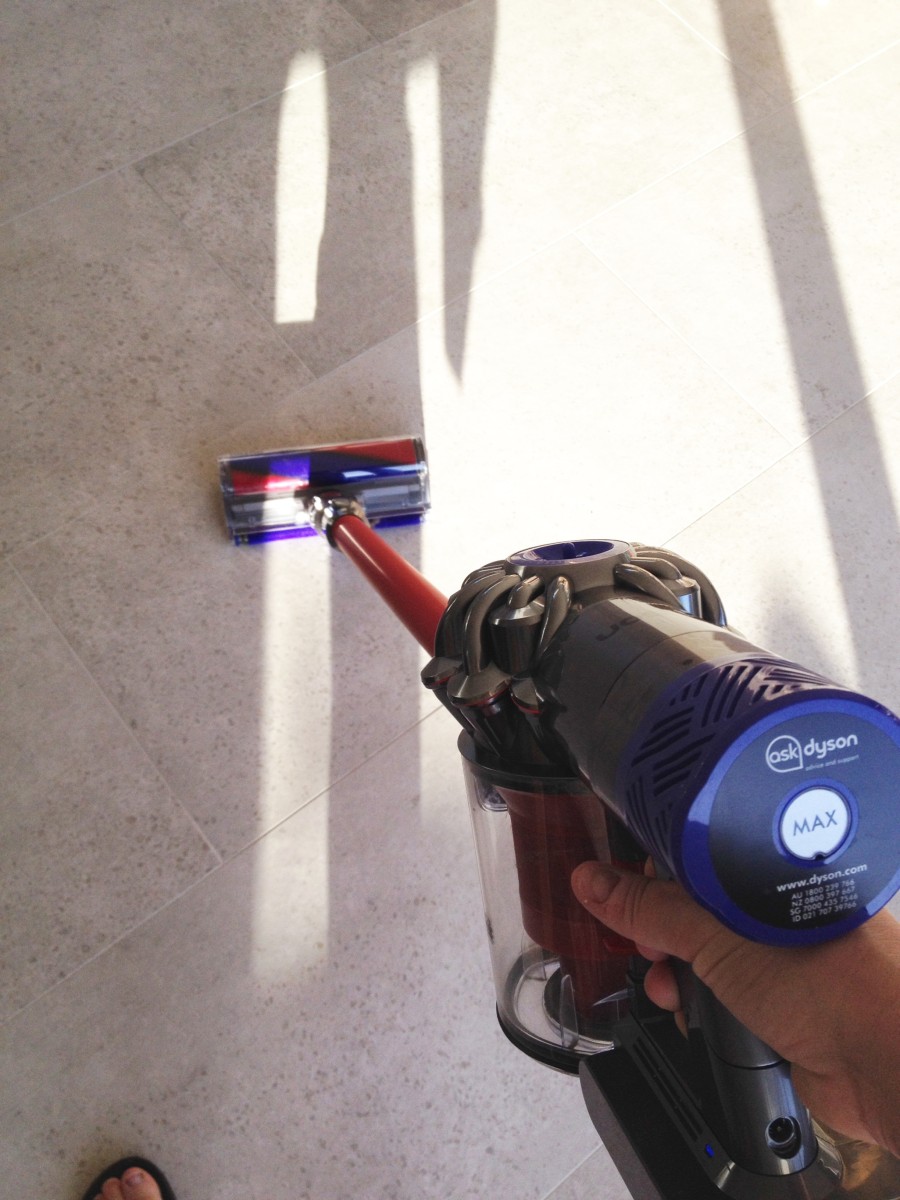 But, want to know some other handy household cleaning tips:
Tackle a little bit at a time – One day I might clean the upstairs carpet and then the following day or afternoon I will tackle downstairs.
Get the kids to help out – My kids know they have to tidy their toys and playroom on a regular basis otherwise the door gets shut. Apart from teaching them to take responsibility and autonomy, we are instilling a teamwork approach in our house. Tackle things together, it is much easier, and quicker.
Get a Dyson – seriously, it is so handy and so practical. Quick and easy with no cords, it makes cleaning sooo much easier. And let's be honest, there is nothing worse than cords and having to constantly take it out and move it around the house.
So here it is, this is how Dyson can change your life:
Practical
Cordless
Light-weight (even the kids can use it)
Revolutionary technology that cleans profusely
Can even vacuum the dog (just kidding… or not)
And just another little note, I LOVE that Dyson so conveniently put their customer support number on the device, saving me time and headache searching for it when in need – which in fact, I did need after realising I threw away the bolt to hang the charging unit. Opps.
Are you a Dyson lover? Are you a convert?