I am always looking for some simply, DIY precious cute cards for those special occasions, birthdays & lovey dovey kind of days.
Please welcome these cute precious cards called Lazies
They are very lazy. They just sit around, doing nothing but keeping you company.
So when you send one of these to someone, it surely will keep that person company – always, because it doesn't want to do anything else. Isn't that sweet?
Super cute aren't they?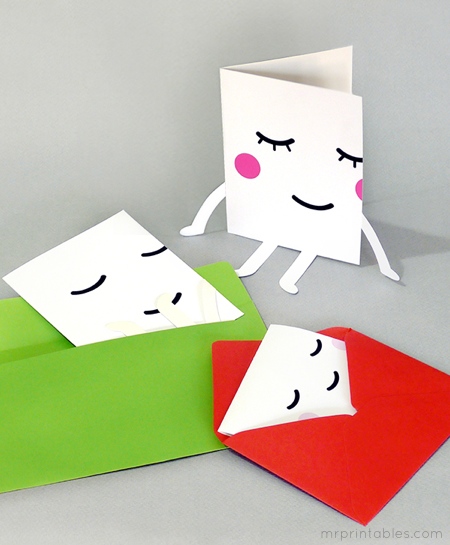 And you can print them for free too via Mr Printables. By the way, if you have not discovered this website, you are now never going to leave! It is fabulous!
Print them out and write your message inside, fold up the arms and legs and insert into an envelope.
Send!