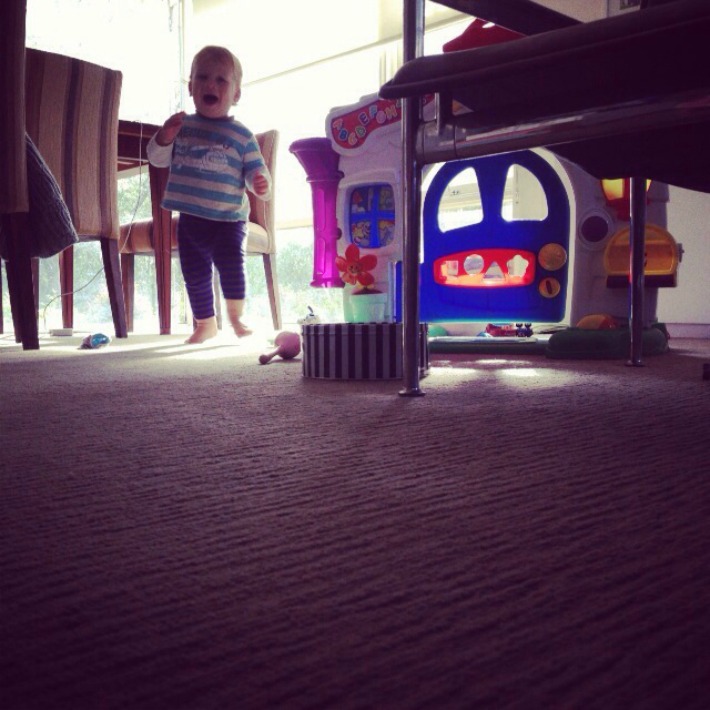 It is when your children are sick, really sick, that you realise how helpless you are as a parent. We always seem to want answers, diagnoses, remedies and cures. From the latest googling of symptoms, to Facebook forum posts of questions asked, to appointments made with the doctor, it is all in seek of an answer and medicine. But what so many people don't tell you is that sometimes there is no answer and there is no medicine.
The last two days have been miserable for my little man, and the rest of the family. His crying makes everyone else cry, naturally. Crying, unhappy, restless, sore, sleepless nights; it has been a marathon of survival. I simply put it down to a virus. One of those yucky feelings that sweeps over us, with no reason, no cure, just rest. While my mother-in-law always swears by a doctor visit because "that rash could be symptomatic of something else", I on the other hand saw no point. He didn't have a temperature, he didn't seem to be bothered by his ears, and was at times his cheerful self.
But then I can't help but ask myself if I am the bad mother who does not rush to the doctor at the first sign of un-wellness?
Sometimes as parents we often need that reassurance or comfort from a total stranger to say to us "He is fine. Just give him Panadol if his fever rises." Or, the most classic. "It is just a virus. There is nothing you can do." And we leave, and kind of feel better. Because that feeling of being 'checked out' that it is in fact just a virus, puts a weird kind of smile on our face. We have not ignored anything.
And sometimes all our children, and us for that matter, need is a cuddle. Or a hot chocolate, or an early night or a quiet day inside. We don't need a doctor to tell us that. We know that. But yet we still need confirmation most of the time. Sometimes mothers do no best.
Do you rush your children to the doctor? Do you wait 24 hours or so? 
p.s At the time this article went to publication, I did in fact take him to the doctor. The rash turned into spots. Lots of them. I knew what it was, but yet I still did the confirmation that my diagnoses was the right one. Kind of strange Hey?