Why not get the kids to make their own necklace?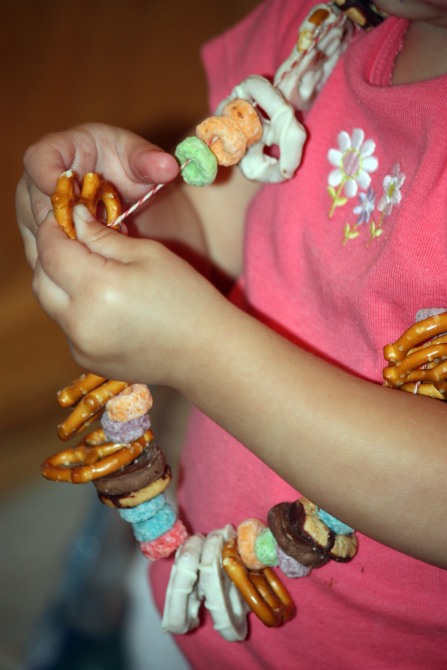 You could use cereal with holes in the centre, something like fruit loops.
Pretzels, round cookies, gummy lollies with holes in them.
How about some cooked pasta? Yes, I know, not as exciting.
The trick is to not have them eat all the goodies before they complete the necklace.
What would your kids add to their edible necklace?
Linking up with My Little Drummer Boys, Sakura Haruka, Jenni from the blog, Twinkle in the Eye, and  Three in Three.
*****
Like what you have just read? Don't miss a post and sign up to The Parenting Files via email, RSS or the monthly newsletter, which has extra goodies!

{please note: this idea was originally found here}