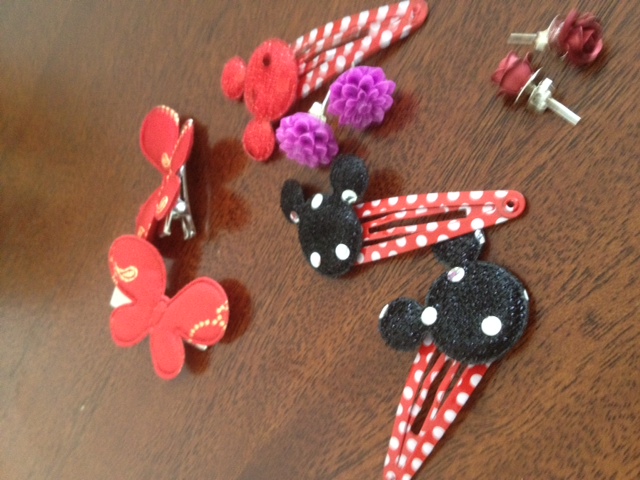 2012 is going to be a year of some fabulous giveaways! I am very excited! I am pumped!
One of my goals for this year is to offer my fabulous readers some exciting fabulous giveaways that promote happiness, wellness, goodness and fun. All things family and parenting and enjoyment really :)
So to kick of the year with fabulous giveaways I am offering these fabulous hair clips for girls by the lovely Courtney from A Little Bit Craftsie?
She also makes jewellery by the way… ill get to that shortly.
Now I know i am obviously ruling out all my mummies to boys (sorry), but these are just soooo cute.
I have to be honest with you though, Little E is not a huge fan of clips in her hair at the moment. I think it is the whole curly thing going on and things getting caught and tied up. But when I manage to distract her I can leave some clips in.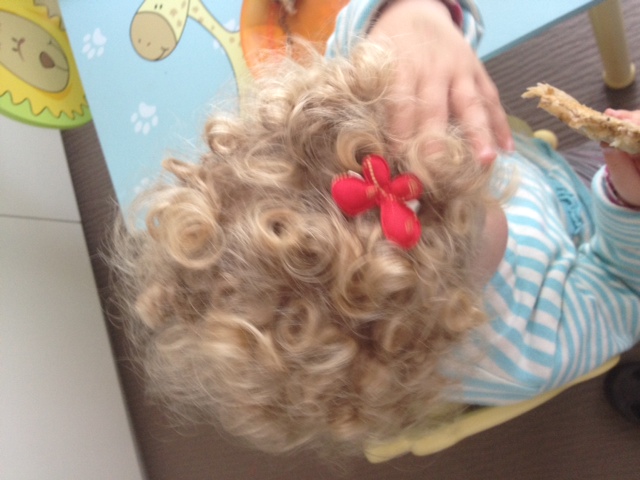 If only she knew how not having a piece of hair dangling down her face would make visibility so much easier….
These clips truly stay in. And with a little distraction on my end (including the piece of toast) there was no mucking around and having to go back and reapply them into the hair. This is essential for my Little E.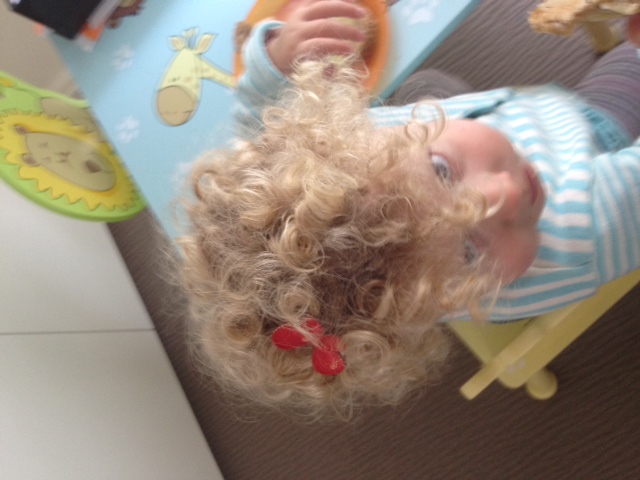 The bows are my absolute favourite. They are just precious to put simply! But the micky mouse shaped clips are an extra little treat as well!
For all those mums out there that have little girls that love their hair clips and hair accessories, these are just an absolute wonderful addition to the collection.
And for the older girls, I also have these gorgeous little earrings. Have to say, I have not tried and tested these, but they are just supper sweet. And not over the top either which is always a good thing!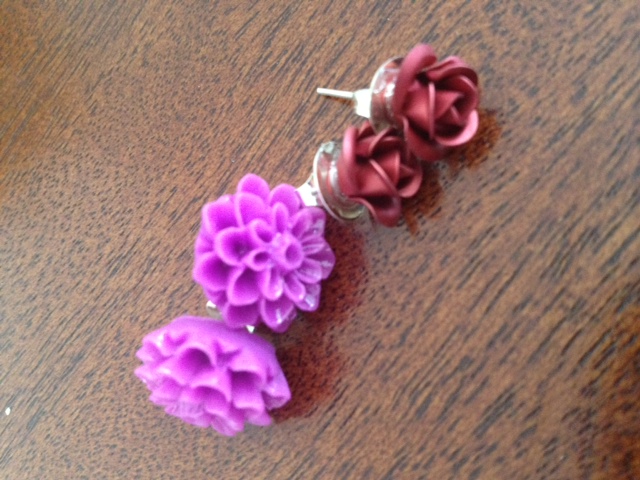 I am giving all these hair accessories and jewellery away to one lucky winner. All you have to tell me:
do you have a special way to store all your daughter's hair accessories? If so, how?
I came across this image on pinterest of a wonderful way to store hair clips. I just love it! Be sure to share you special storage solution.
So here is the fine print…
1. If you have not already, you must also sign up to either:
– RSS feed or Email
– Monthly newsletter
Note that previous sign up to Google Friend Connect will not be accepted.
2. Leave me a comment telling me your special storage solution. If you don't have one, that is fin, and leave a comment anyway :)
3. Competition closes on Thursday 26th January at 6pm AEST.
4. The winner will be drawn at random and announced via the parenting files website. The winner will have 5 days to  make contact providing their postal address.
Happy hair clipping xx