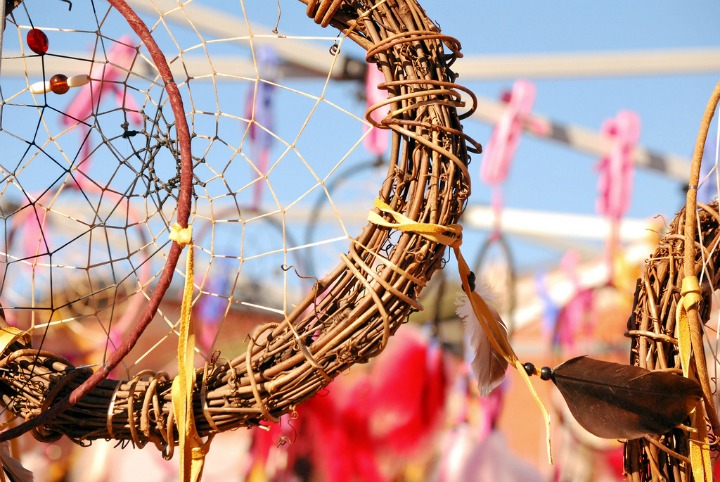 "Every child is an artist.  The problem is how to remain an artist once he grows up." - Pablo Picasso
"The best time to plant a tree was 20 years ago. The second best time is now." - Chinese Proverb
"Whether you think you can or you think you can't, you're right." - Henry Ford
"If you hear a voice within you say "you cannot paint," then by all means paint and that voice will be silenced." - Vincent Van Gogh
"Believe you can and you're halfway there." – Theodore Roosevelt
"You have brains in your head.
You have feet in your shoes.
You can steer yourself
any direction you choose.
You're on your own.
And you know what you know.
And YOU are the one who'll decide where to go…."
- Dr. Seuss, Oh! The Places You'll Go!
"When I was 5 years old, my mother always told me that happiness was the key to life.  When I went to school, they asked me what I wanted to be when I grew up.  I wrote down 'happy'.  They told me I didn't understand the assignment, and I told them they didn't understand life."  - John Lennon
"How wonderful it is that nobody need wait a single moment before starting to improve the world." - Anne Frank
"What's money? A man is a success if he gets up in the morning and goes to bed at night and in between does what he wants to do."
- Bob Dylan
"Do what you can, where you are, with what you have." - Theodore Roosevelt
"Remember no one can make you feel inferior without your consent." - Eleanor Roosevelt
"Nothing is impossible, the word itself says, "I'm possible!" - Audrey Hepburn
"An obstacle is often a stepping stone." – Prescott
"Do not go where the path may lead, go instead where there is no path and leave a trail." - Anonymous
"Always be a first-rate version of yourself, instead of a second-rate version of somebody else." - Judy Garland
"Twenty years from now you will be more disappointed by the things that you didn't do than by the ones you did do. So throw off the bowlines. Sail away from the safe harbor. Catch the trade winds in your sails. Explore. Dream. Discover." - Mark Twain
"Happiness cannot be traveled to, owned, earned, or worn. It is the spiritual experience of living every minute with love, grace & gratitude." - Denis Waitley
"Unexpected kindness is the most powerful, least costly, and most underrated agent of human change." - Bob Kerrey
"Three things in human life are important: the first is to be kind; the second is to be kind; and the third is to be kind." – Henry James
"I've missed more than 9000 shots in my career. I've lost almost 300 games. 26 times, I've been trusted to take the game winning shot and missed. I've failed over and over and over again in my life. And that is why I succeed." – Michael Jordan
"The best way to cheer yourself up is to try to cheer somebody else up." - Mark Twain
"Every defeat, every heartbreak, every loss, contains its own seed, its own lesson on how to improve your performance the next time."
- Og Mandino
"I can't change the direction of the wind, but I can adjust my sails to always reach my destination." – Jimmy Dean
"Be who you are and say what you feel, because those who mind don't matter and those who matter don't mind." - Dr. Seuss
"The moments of happiness we enjoy take us by surprise. It is not that we seize them, but that they seize us." - Ashley Montagu
"The true secret of happiness lies in the taking a genuine interest in all the details of daily life." - William Morris
"Happiness is not a station you arrive at, but a manner of traveling." - Margaret Lee Runbeck
"The most important thing is to enjoy your life—to be happy—it's all that matters." - Audrey Hepburn
"You got a dream, you gotta protect it. People can't do something themselves, they wanna tell you that you can't do it. You want something? Go get it. Period." - Chris Gardner
"Challenges are what make life interesting and overcoming them is what makes life meaningful." - Joshua J. Marine
"Forget all the reasons it won't work and believe the one reason that it will." - Unknown
"Being the richest man in the cemetery doesn't matter to me … Going to bed at night saying we've done something wonderful… that's what matters to me." - Steve Jobs
"Life is short, live it. Love is rare, grab it. Anger is bad, dump it. Fear is awful, face it. Memories are sweet, cherish it." - Unknown
Do you have any favourite quotes that inspire you? Has someone close to you told you something that has stuck with you forever?