With easter coming up in the next few weeks it is a great opportunity to get the craft buckets, toys, and tables out and get crafty. Although I personally do not celebrate easter, I love the different easter craft ideas I have seen recently. These are a few of my favourites: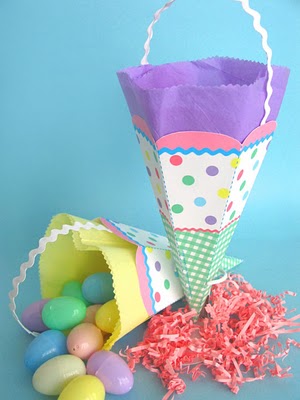 I just love this little easter egg basket. And after the festive season it can be used for so many different things as well – other collectibles, toys, other items that can be found in the garden….so multi purpose. You can find the instructions and printable here.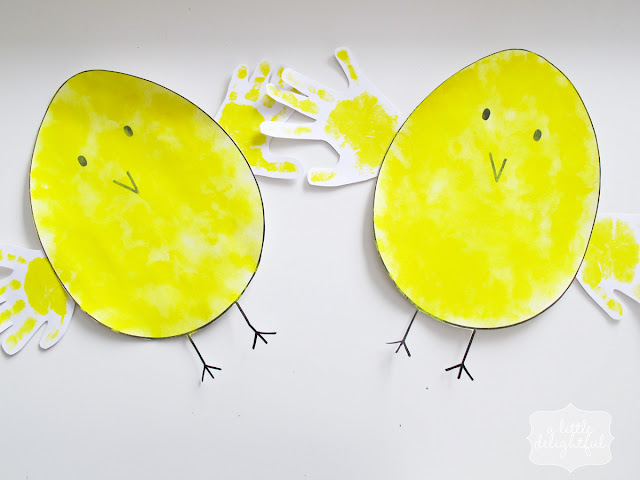 How about these fabulous handprint chicks. These are just fabulous and so so easy. Somehow I stumbled upon this crafty idea and just think it is fabulous. And you could even make it into a card if you do the card giving thing. Just add a little message or note:
"happy easter. Lots of Love"
Now I also have to share one of my childhood easter memories. This one is a little fiddly…. Ill try and remember the instructions….
Egg painting:
With a fine needle, poke the bottom of an egg. Give it a tiny little jiggle. You want to create a hole to let the yolk drain out. You may need to put a tiny poke at the top of the egg too. I think this is about pressure.
Slowly then blow the yoke out.
You could try a variety of ways of painting them.. I like the idea of placing them into a low and flat container and rolling them around. Or a painting tray.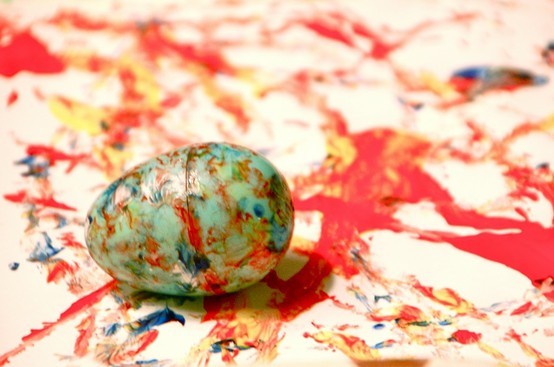 Or  you could use toothpicks. This is maybe for the older kids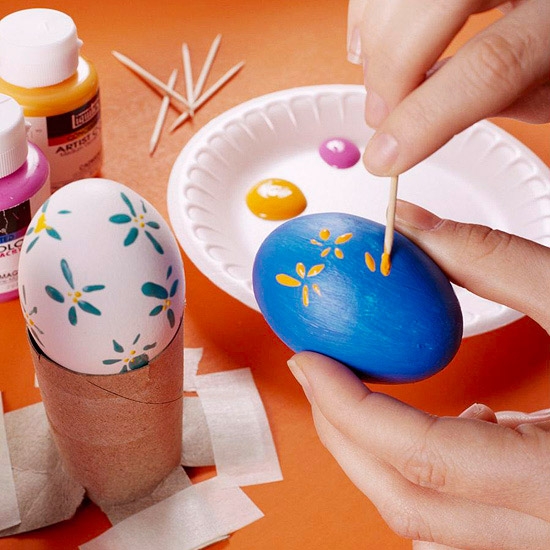 Once the egg  is hollow it is ready to paint. Be sure to have an egg cartoon handy to place the eggs in.
Other family holiday easter fun could be:
– go on an easter hunt
– make an easter tree from your painted easter eggs
– make some bunny ears
what you will need: 
. white cardboard
. scissors
.craft glue
. cotton balls
. pencils
 how to make:
. cut a strip of card about 2 inches wide and about 24 inches long.
. Make sure it fits on your child's head before glueing it together.
. cut 2 bunny ears
. decorate the bunny ears with a little cotton wool or whatever takes the kids fancy
. then glue it to the inside of the band.
That is it!!! Easy peasy!
This is what I love about craft… you can make it as simple or as complicated as you like!
Do you do anything special for easter? Do you have any favourite easter craft ideas?
Linking up with Diary of SAHM 
Like what you have read? Don't miss a post and sign up to The Parenting Files via email, RSS or the monthly newsletter, which has extra goodies by the way.
And don't forget to enter the fabulous giveaway where you can win a Kimochis Emotion Doll! Ending 26th March