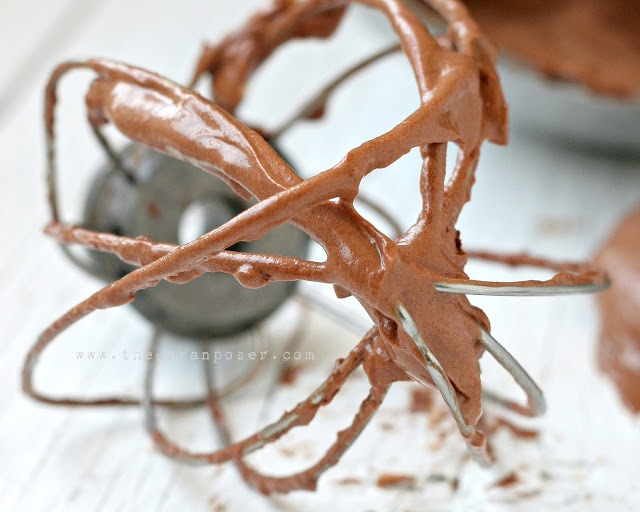 My mum is gluten free and LOO-VVES chocolate. So when she came over for dinner the other week, I knew dessert would have to include chocolate, lots of it, and no flour. And as it happened, I ran out of time and so last minute preparations had to set in. Basically, I needed a quick and easy chocolate recipe, fast!
To add an extra layer, I needed this mousse to be dairy free. So, a dairy free, gluten free, chocolate lover fabulous mousse. Simple right? It was! Totally!
When I discovered this fabulous blog and recipe, my creativity gene set in. But because I am not just an ordinary cook that reads everything and follows everything to the tee, I had to add something extra of course. Now, you could just copy this fabulous recipe – and it will be fabulous – or you could follow mine. The difference: I added egg whites and real chocolate as well.
That extra chocolate kick!
You will need:
1 cup full fat (canned) coconut milk, cream only (takes about 2 cans)
4-5 tablespoons cocoa (more or less to your taste or thickness)
100 grams of good dark chocolate (I used dairy free chocolate, but you don't have too)
4 egg whites, well beated.
3 tablespoons honey or vegan alternative or stevia to taste (more or less to your taste)
1 teaspoon vanilla
♥ Chill your cans of full-fat coconut milk overnight.
♥ When you are ready to make the mousse, open up the cans and scoop the thick coconut cream into a large bowl (try to keep as much liquid out of the cream as possible)
♥ Melt the chocolate in the microwave until it is creamy and runny.
♥ Beat the egg whites until they are light and fluffy.
♥ In a separate bowl, whisk the coconut milk, cocoa, honey, vanilla and chocolate together. With a large spoon, gently fold egg whites into chocolate mixture. Don't over mix it.
♥ Chill for about 30 minutes, or more. The longer you chill the mousse the thicker it will become. Add a couple of strawberries and maybe a few sprinkles of chocolate. YUM!
p.s. This was demolished in a second! I had no time to take a photo of my fabulous dessert. So I have pinched this fabulous picture from The Urban Poster because I also pinched her recipe too. Both fabulous!