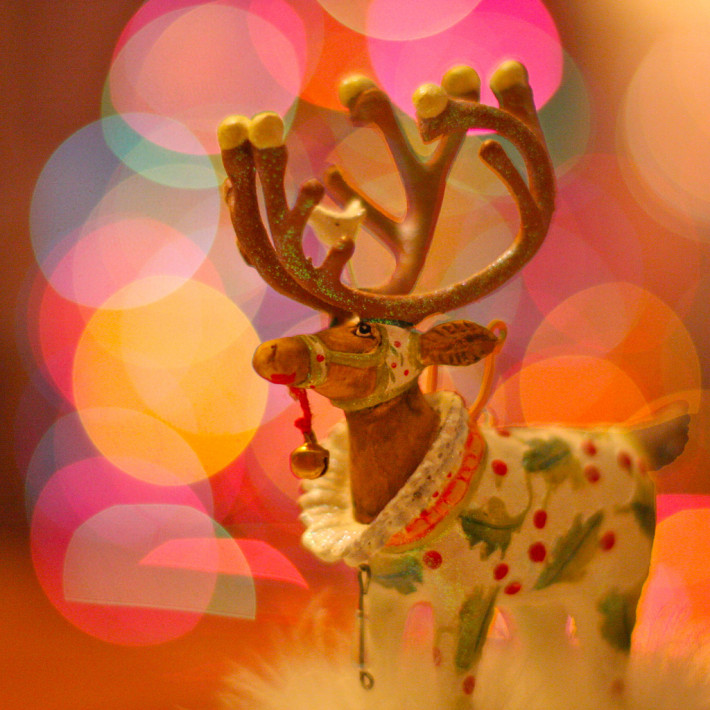 We all know what excites kids about Christmas – the presents. The anticipation of waking up to a tree full of wrapped goodies on Christmas morning is enough to send any child into and excited frenzy, but  there is more to Christmas than receiving gifts from Santa.
Christmas is also about giving and giving back. As adults we understand the good feelings and satisfaction that comes with the experience of giving someone a gift. We also know the importance of helping those less fortunate and thinking of those who may wake up to an empty tree on Christmas morning, or no tree at all. And so as parents, it is our job to teach our children about the other part of Christmas – the giving.
Here are five ways to get your kids involved in understanding the true meaning of giving at Christmas time.
1. Buy a gift for the K-Mart wishing tree.
K-Mart has been running the Wishing Tree appeal in conjunction with the Salvation Army for 26 years and last year received 450,000 donated gifts for people in need. It is a simple way that you can involve your child in the spirit of giving. Simply choose a gift tag off the tree which specifies the gender and age of recipient and help your child choose and purchase a suitable gift. Then place your gift, wrapped or unwrapped, with the tag attached under the wishing tree in store. Gifts do not need to be purchased from K-Mart and they can even be handmade.
2. Visit a nursing home or children's hospital
For those who are not able to spend Christmas at home this time of year can be a very sad time. For many of our elderly citizens in nursing homes, their families may not be around and the days can be long and lonely. Why not take your child along with a painting they have done and visit someone who may not have any visitors this Christmas. The joy on their faces will warm everyone's hearts, including your child's, and it is something so simple. You may find a trip to your local children's ward is another option for older children.
3. Donate to a charity
The Salvation Army, the Red Cross and other local charity groups are always looking for donations and at Christmas time even more so. Why not have a good clean out before Christmas and donate any clothing, blankets, toys and books in good order to your favourite charity. Many are also after donations of food and food hampers for those less fortunate at Christmas time.
4. Help out at a Charity event on Christmas Day
It may be a local event, at a soup kitchen or carevan but why not volunteer an hour of your time on Christmas day to help serve others who may be homeless or without a meal on Christmas day? The simple fact of taking an hour out of your day to help bring a smile to someone's face is the true meaning of giving.
5. Anonymous Giving
Why not give something to someone anonymously. It may be the homeless person you walk past each morning on your way to work, your elderly neighbour who has no family around, or an anonymous donation to a family who you know is doing it tough this year. It can be anything from a donation of food, money, a gift or voucher or even something as simply as a hand made card letting them know that someone does care.
Teaching our kids about giving at Christmas time is such an important thing to do. After all, they will be the adults of the world one day soon and the ones who will make a difference.
How do you teach your kids to give back at Christmas?
**
Jodi is a freelance writer, self-published business author, blogger and aspiring novelist. She also juggles being a wife and mother to four girls. You can read her blog here, or follow her on Twitter @jfgibsonwriter
{photo credit: kevin dooley via photopin cc}