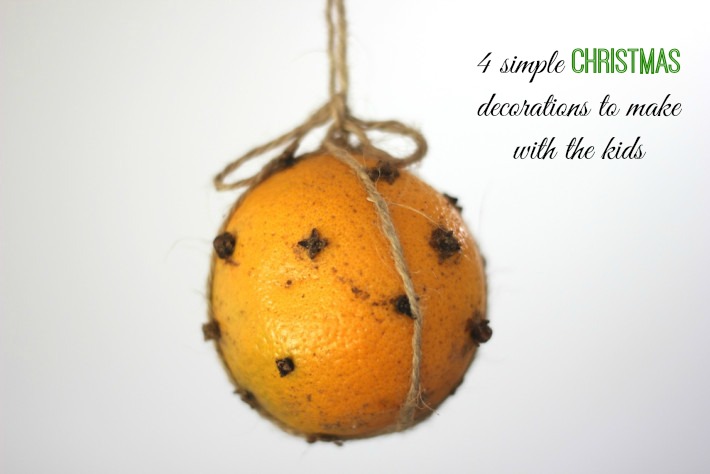 We have spent the month of December making bits and pieces to hang on the Christmas tree, or put around the house. I am not very crafty, so inspiration has been drawn from nature, or from an old craft book we have. My philosophy is simple, inexpensive and child-friendly.
Wrapping paper
It's tradition in our family to put a washing basket in the middle of the room to fill with wrapping paper as it's torn off presents Christmas morning. It's something of a waste – a washing basket filled with wrapping paper. This year, my three-year-old and I have been making pretty, stamped paper from a roll of recycled brown paper and vegetables from the garden. We also used apples cut in half, and I can imagine you could use onions, carrots and anything that can be cut into an interesting shape.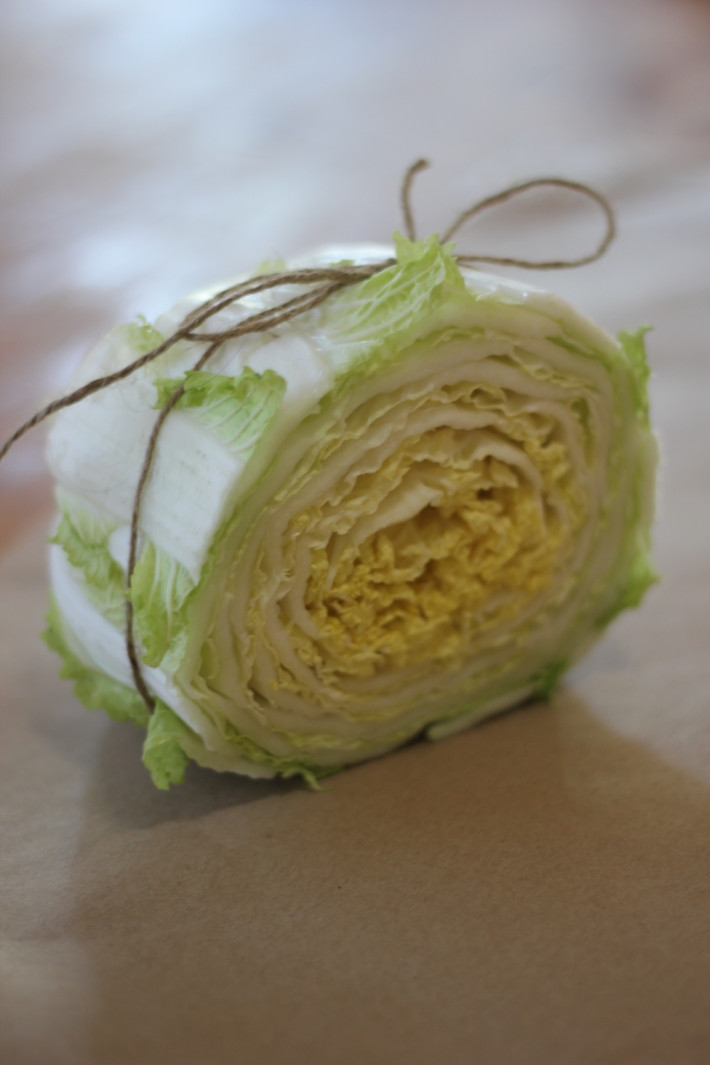 All we did was unroll the brown paper, paint the stamp-able side of the vegetable, and stamp it on. Imperfection is imperative, and so, I hate to say, is a bit of mess.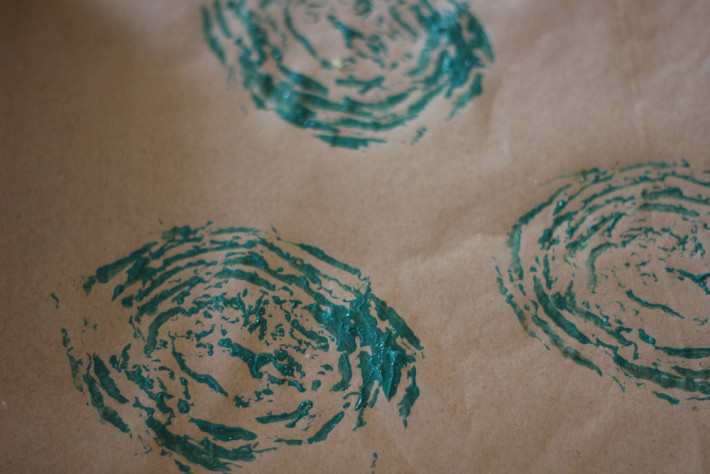 Clove-studded orange hanging decorations
These are made in Morocco to scent cupboards and shops. I thought they made pretty Christmas decorations. We used oranges, but limes, lemons or cumquats would also work.
Pierce the peel of the fruit with a large needle or small nail, and in each hole, insert a whole clove. Children can do this bit. Roll the fruit in mixed ground spices such as cinnamon, clove, ginger and cumin. Tie with string, like you'd tie a parcel, leaving two long ends, which can be knotted together to make a large loop for hanging.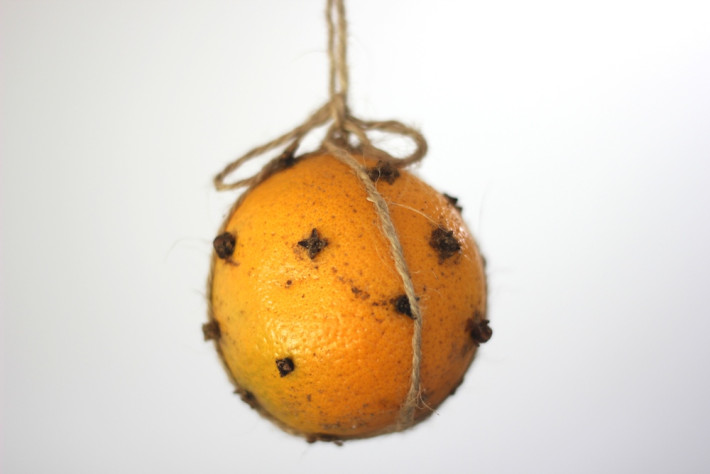 Woollen angel
Except for the knotting, my three-year-old made this by herself. In other words, this is a very simple Christmas angel.
Cut about 3m of wool or thick embroidery cotton, and ask your little one to wind around a 5 x 2 cm piece of cardboard. Use three small pieces of wool or thread to tie at three different places, to make hair, a head and a body.
Cut 2m length of wool, and wrap around a slightly shorter piece of card. These will be the angel's arms. Use two smaller pieces of wool or thread to tie off to make hands. Insert the arms through the body of the angel. Cut the loop at the bottom to make a skirt. Tie a small piece of wool or thread around the hair in a loop to hang from a hook or on the Christmas trees.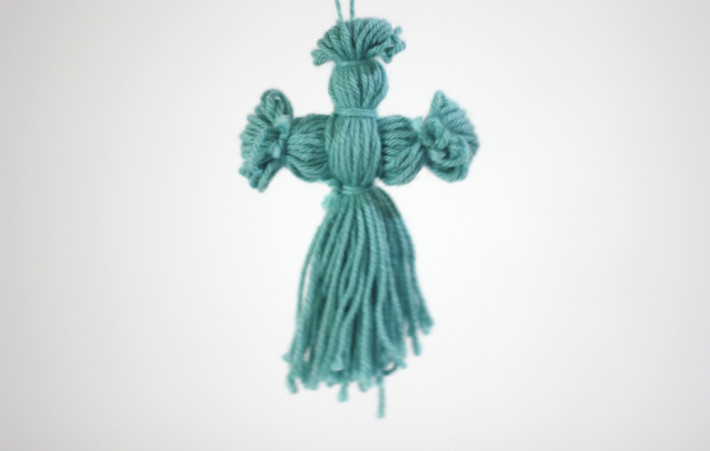 Stick reindeer
Little ones can collect small twigs from the garden. Collect an assortment of smallish and medium sized sticks, including two twigs with multiple branches for the antlers.
Roughly piece a stick body and two (or four) stick legs, and use twine or thick string to wrap around sticks. Wrap closely, as if winding a spool of thread. Wrap in antlers, and tie off.
We painted this reindeer fluoro pink (not sure why) and sprinkled with silver sparkles. The al naturale look also works! Stick on googly eyes using craft glue. Use a small piece of string to create a loop for hanging. (I am not sure how much like a reindeer this looks, but it's vaguely reindeerish.)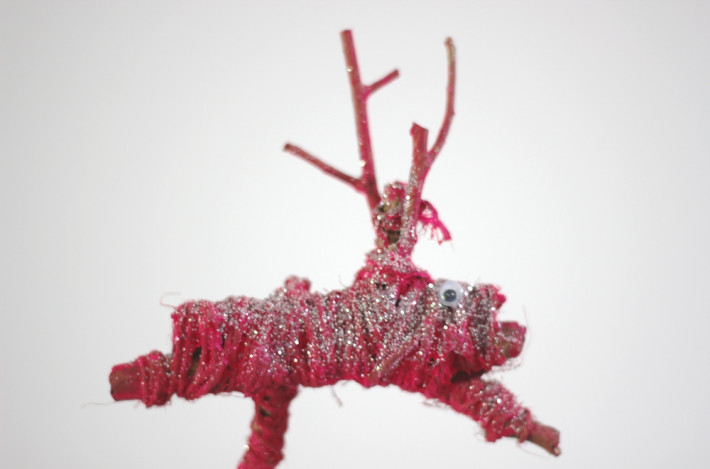 Have you attempted any homemade decorations this festive season?
**
Zanni Louise is an emerging children's book author, freelance writer and blogger at My Little Sunshine House. Connect with her on Facebook and Twitter.