It was just the other day that a friend of mine suggested I should make a broccoli soup in order to get those necessity vegetables into the tummies of my monkeys. Somehow, someway, vegetables that are mashed up and turned into something that you drink as opposed to chew, makes that vegetable challenge with young children a whole lot easier. You literally have about two seconds before that little person turns their nose up and says "I don't  like broccolli", to "ohh… yum!". Two seconds!
This soup was really easy to make. There was no mucking around, and took no more then twenty minutes.
If you don't have a thermomix, don't stress. Just pop all the ingredients into a pot or slow cooker as you would with any other soup. You may have to vary the cooking time a little, but probably no more then ten minutes or so.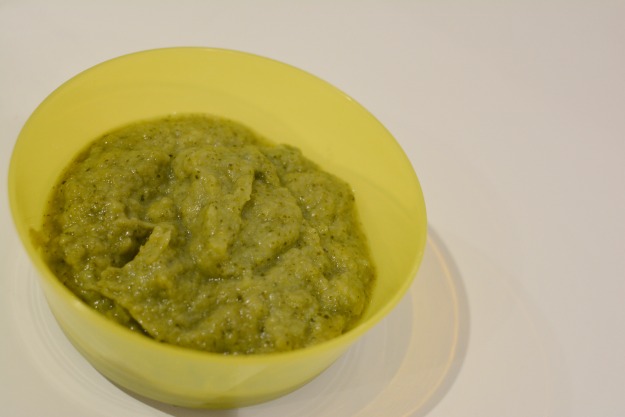 Ingredients:
1 1/2 broccoli florets, including storks
1 leek
1 1/2 cups chicken stock
1 tablespoons vegetable concentrate (if you don't have this, just add a little salt, pepper and mixed herbs)
2 small potatoes
Method
♥Chop leek and place in the thermomix. Dice on speed 7 for 2 seconds.
♥Add a little oil and saute for 3 minutes, speed 1, Varoma temperature
♥Add the rest of the ingredients and cook for 20 minutes, speed 1, 100 degrees.
♥Once cooked, blend for 30 seconds on Speed 1, gradually increasing speed from 1 to 8 until desired consistency is achieved.
What's your super easy & quick soup?