It is that time of year again where the back to school rush, mad dashes, relish, excitement and everything else in between is happening.
I could not help but walk past a children's show store the other day to see all the mums and the kids lining up to get their littilies feet fitted…. oii veyyy… "56 and I am number 70" was probably the thought. Miscellaneous mum talk about her "agony" of that dreaded show shopping experience.
Getting back to school can be daunting and nerve racking for some, especially for those starting school. And that is not even talking about the nerves and anxiety for mum and dad as their little one steps into the big school….
But with a little organisation and a little planning over the next few weeks, there can hopefully be fewer and less stress for everyone involved. Christie over at Childhood 101 talks about her little worries and organisation plans to get the kids out the door by the reasonable expected hour, before her usually 9:30am "leisurely" exit. She also talks about her labelling mission )labelling school uniforms that is) and has a wonderful competition at the end :)
Kids love routine. They love to know what is expected of them and know what the day will entail. Having routine for the first day back (well an attempt to kind of… hehe) which can be discussed and talked about before the coming day can also ease the stress. And maybe going through the routine can help a little too! Practicing, and maybe practicing again for a few days.
For the little ones, some printouts of the days activities can also help. Routine cards placed on the fridge or in your child's room can really help the process. These routine cards are a wonderful simple idea to help children with literacy and communication.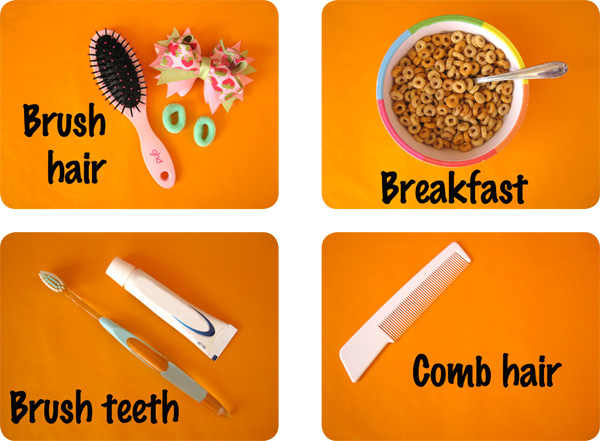 (image/printables by Childhood101)
Just remember that it is okay to feel a little nervous, anxious and concerned for your little ones. It is also okay for your little ones to also feel these as well. If you normalise the feeling and talk about their feelings, working through their feelings becomes a little easier. For them and for you too.
Make it a little fun. Make it a little exciting. They pick up on your vibes and emotions so when they see you being excited, they will instinctively get excited too. Why not let the kids stick their labels on their lunch boxes and other school items. So they might be a little wonky…. But with such funky labels like these ones, who wouldn't feel excited?
And here is a little something extra I found.. i love these little note ideas to put in the kiddies lunch boxes… imagine the smile they get when they open their lunchbox. And the book labels are super cute!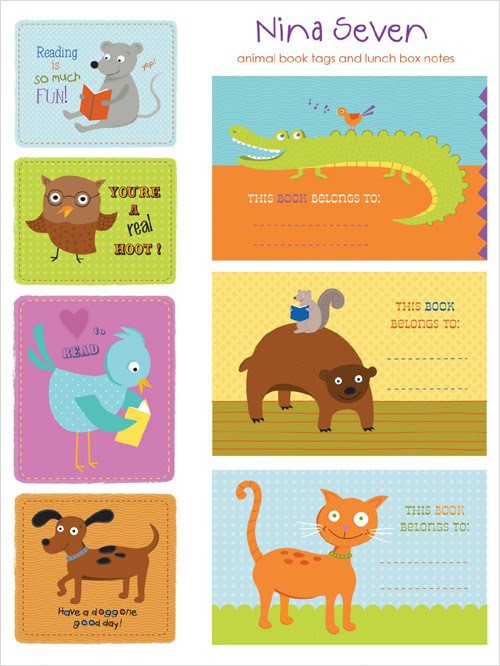 Just remember it is an exciting time, a nervous time, a new journey and a fresh journey. These little moments will fly by if you don't take notice.
This post was also a little inspired by a Problogger newsletter article I read. Thanks heaps :)
{image1}