Sometimes a piece of jewellery is not just a piece of jewellery. It is symbol, a gift passed down from generations and generations, a gift of love for your anniversary, your engagement, your wedding. A symbol of devotion and honour, placed upon your finger on your wedding day, under the wedding canopy, when you accepted each other's love for eternity.
Sometimes it is a gift given to yourself, because you deserve it, you are worthy. And sometimes it is because it is just beautiful, special and gorgeous. Every piece of jewellery I own (and I have a few), tells a story, has a story. My mum gave me a ring for my 13th birthday. It is three rings linked into one. Each ring has an engraving. Each ring says something different. The necklace I wore on my wedding day was my grandmother's. She wore it everyday. I now do too.
I have a collection of earrings.
My namesake necklaces, 'E' and "A', each marking the symbol of my children's first name.
A collection of bracelets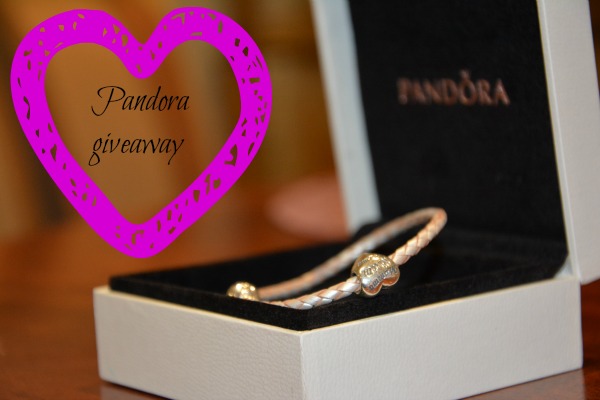 And while I wear each piece of jewellery, there is a glimpse of what it means and what it represents. And this little gorgeous bracelet and charm represents motherhood.
It is something special. Something that actually says 'mum'. Being Pandora, it adds some other specialness as well. And, with Pandora, you can totally add more charms too it as well.
Being a mum is the best thing in the world. It is the hardest thing in the world. It brings immense highs. It brings lows. It is rewarding. Sometimes not. And all in all, it is inspiring, empowering and teaches us something new everyday. I wonder what you have been taught today?
I think every mum needs to be acknowledged, honoured and be able to wear something that honours this amazing, proud, and most beautiful title, 'Mum'. And every mum deserves something extra special.
I have one of these bracelets and charms to give away valued at just under $100. All you have to do is tell me:
What story does your piece of jewellery tell?
And fill out the form below.
Extra notes:
This giveaway will be drawn at random. So you can get extra entries for sharing the love too.
Prizes are sent directly to you from the company or PR representative.
I was gifted with a Pandora bracelet. As always, all opinions are my own. No one can pay me for this.
The winners will be notified on this blog post and be contacted via email and have 3 days to contact me back with postage details otherwise a new winner will be drawn.
This giveaway is open from now until Sunday 12th May @ 5pm.
Good luck x