There was nothing more exciting then finding out we were pregnant and going to give our little girl a baby brother or sister. With IVF you never really know how "successful" or not you are going to be. How many "rounds" and how many cycles. It is a gruesome process. But we were lucky. We were very lucky.
And those pregnancy days were what any pregnancy day you could expect. Yes, a little harder because through the toddler wrangling, sore ankles, sleepless nights, and those pregnancy hormones, time out to rest was just a little harder. But that was ok. I dealt with it. In all honesty, in terms of how pregnancies go, it was actually an 'easier' one, if you can technically say that.
And then, the little man came, he arrived. In style, screaming and yelling. Nothing can describe those first cuddles you get, those first moments together, that joy, that exicitement, adrenalin and shear delight. Nothing. But then it just got harder. Those breastfeeding days were hard.. Really hard. I was in agony, I was trying to bond with my baby while trying to feed him, while trying to be there for my daughter, while trying to organise a sleeping pattern, while trying to cook dinner, while trying to go to the toilet at a moment when there was no screaming, while trying to still be a good wife, daughter, sister, and friend, while still trying to be a professional and run a business, and do the washing, cleaning….. Get my drift?
If I told you I didn't have dark days, I would be lying. If I told you there were days I did not want to curl up into a ball and just lay there, forever, I would be lying. Because there were moments I was struggling. And when I reflect on it today, I realise how many of those struggling and dark moments I ignored. Because I put it down to those "new motherhood emotions". The ones that are there just after you have had a baby, and stick around for a little. And with everyone telling me "it gets easier", "those first few months are the hardest", "wait till you get to twelve weeks, then it gets easier"…. well, I kept on ignoring them.
And I waited. And I waited. And I waited.
But those dark days were still there. Fewer than before, less frequent, but still there. There were days I didn't want to engage with anyone, not my children, not my husband, not my baby. I wanted out.
I was lucky in a way, because I could have those "time out" moments to myself, take a break and know when I needed it. I had spent years learning about emotions, feelings, moods, techniques of how to manage them, and ways to become more insightful and "in tune" with yourself and your body. Years. Being a therapist and all, you would think it would be easy for me to do myself, right?
I got there. I got a little extra help. I got extra support and my husband was AAAMMMMAAAZZZZINNNNGGGG!
Slowly, slowly we reached a rhythm. A dance. An appreciation. When those "dark days", as we called them, crept in, I took out my toolbox and did what I had to do to help me get through it. Talking to a friend, going for a run, having time-out to myself, and even taking myself off for a weekend alone, no children, no husband, just me.
But no one tells you how hard it can be. The health nurse asks you to "tick the boxes". Some were yes, and some were no. But of course every new parent is going to have those hard days and those tough days. It is a given. It is just whether or not those hard and dark days become more frequent and regular than the good and great ones?
And while I am juggling motherhood, new parenthood, wife duties, work and everything else between, I literally told all those negative and dark feeling and moments to "Piss off". But truth, it didn't help. What helped, what still helps, is acknowledgement. Acceptance that these dark days are going to happen will happen and pop in every so often. It is just about  how I tackle them that makes the difference to them turning into something more extreme or not.
Every so often I still ignore those niggling emotions and moods. But more often than not, I now call them for what they are. We, my husband and I, now name them and acknowledge them. We have found a new dance, a rhythm and method to cope with my dark days. And when they happen, which we both know they will, we know what to do. Sometimes acknowledgment is the best answer.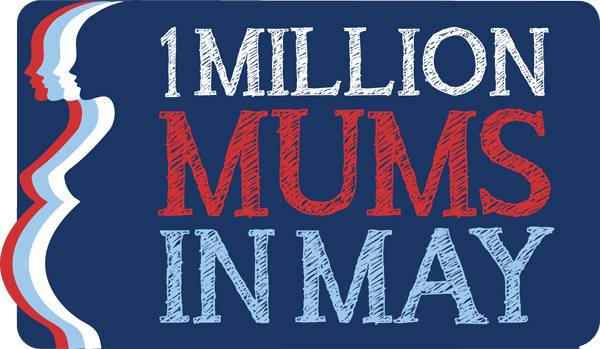 Currently 1 in 7 new mums are diagnosed with postnatal depression and PANDA provides the only national helpline. At capacity, PANDA is only able to support 7% mums with PND – that means that 93 out of every 100 struggling mums miss out on vital support they need.This May PANDA are asking you to quickly and easily email your local MP via the Million Mums website and let them know that this essential service deserves their support.
Linking up with Essentially Jess to help me spread the word x
{photo credit: 'Ajnagraphy' via photopin cc}