This post is brought to you as part of a TPF/Target partnership.
While you are, most probably, preparing for christmas, I am actually preparing for Summer. Yes, summer essentials – which obviously includes all those things for entertaining outdoors. This is one thing I love about summer! BBQ parties; lunch gatherings; water fun and just outdoor good time. Spontaneous gatherings, late night dinners, relax out door chillin.
So while the baby was asleep in the pram, and the big baby was at my mums, I went shopping. Where else, but Target! Yes, you know how I love Target. And because I had limited time, I had my quick essential list:
1. Stylish acrylic cups
2. Water jug
Yes, these days my lists are not that long!
Entertaining outdoors is also about using items that don't break! Especially with kids, there is nothing worse then shattered glass outside! As I already have melamine plates for outdoor entertaining, I didn't have to add this one to the list. But, every entertainment setting needs a good set of acrylic cups! These I didn't have… until now! Strolling through the outdoor section and then the homeware section, I stumbled on these gorgeous and simple cups.
And I love them so much, I might just use them as part of my everyday mealtime items, not just for outdoor entertaining.
See that smaller cup? Yes, they even have matching kids cups. Matching! I don't have enough fingers to count the amount of times my Little Miss wants to use the exact cup that I have. Now… problem solved!
Well… it is just even more perfect! Entertaining for the adults AND for the kids. Everything matches!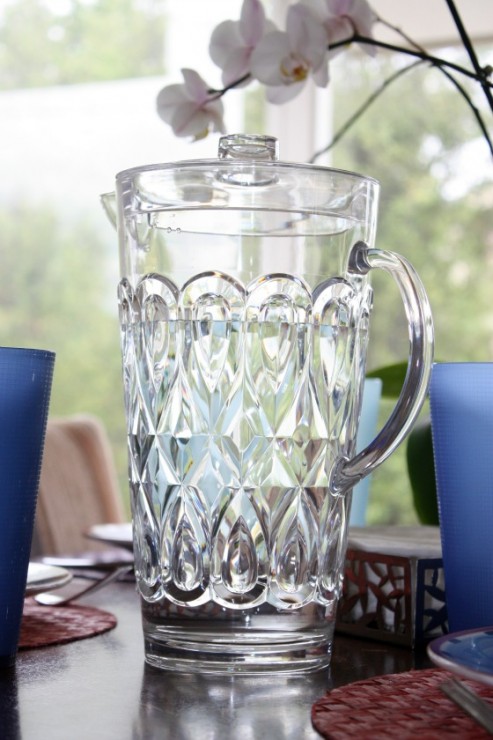 And of course you need a good water jug with a lid so the flies don't get in. Tick! Got that one off my list too. Acrylic too, of course!
And then… baby wakes. He doesn't just wake… he screams. That internal clock of theirs surprises me more and more each day!
Target's online store has become one of my favourite and best used sites. You know me and my online addiction! So what did I do when I got home….
Looked online for my other essential item: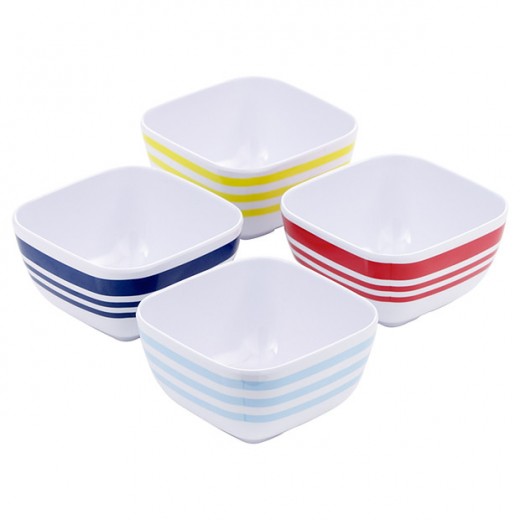 So imagine what my outdoor table is going to look like next time I have my family over. Hopefully something a little like this…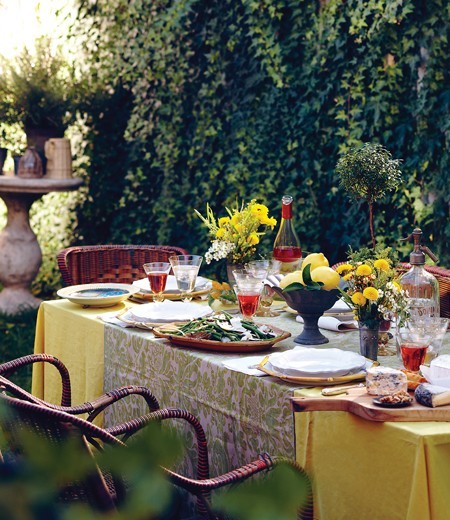 image from houseandhome.com
But in the mean time, I am loving my new cups and water jug for our everyday meal times, while the Little Miss is also loving her cups too!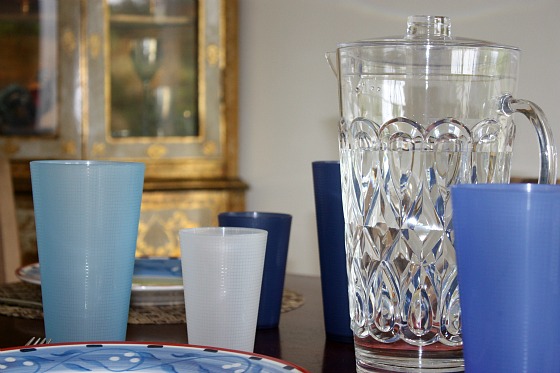 Stay tuned for the next instalment where I tell you and share with you my other summer outdoor entertainment essentials! But in the mean time….
What are your entertainment essential items?