You know that feeling of something really bugging you and you just have never got around to doing what needs to be done to fix it? Well this is me and the "cord draw". Yes… we literally have a drawer full of cords. Cords for phones, new and old, iPads, kindle, camera and video camera… ohh and i think there is a cord for my hands-free set too.
This is what is currently looks like… a mess!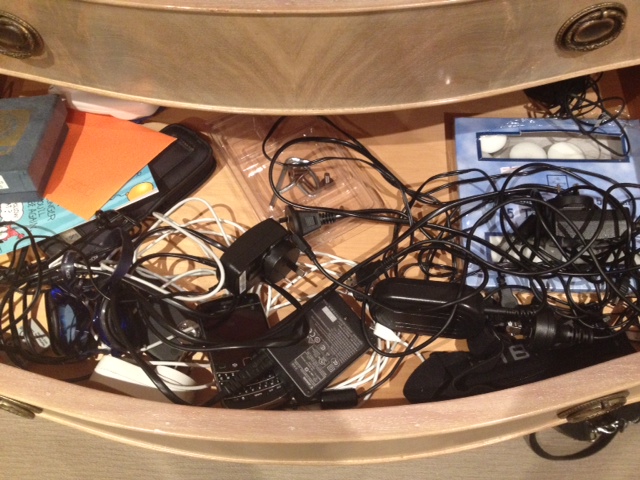 But I just have never got my arse into gear to make it a little more organised.
So you can imagine my excitement when I got given the Dymo LetraTag Labelmaker to try… Never fear… My cords are in order. They now each have a little label attached. Seriously… this was too easy to do! I just typed on my label maker the name, pick the font, pick the size and print. WALLAH!!! My cords have a label.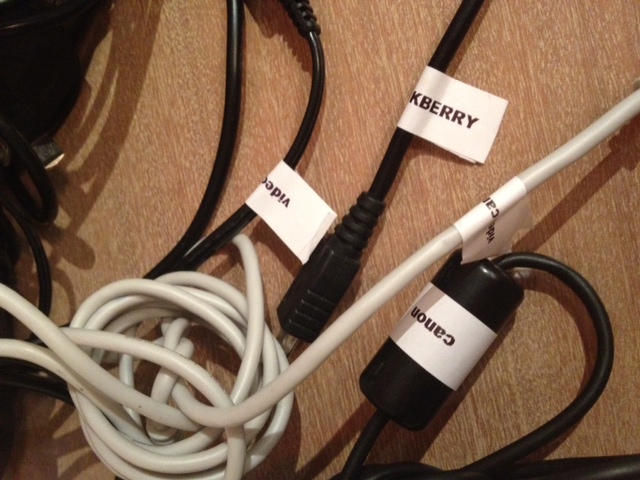 And you can just label just about anything with your Dymo Label Maker. This is my previous organisation of what was in my jars.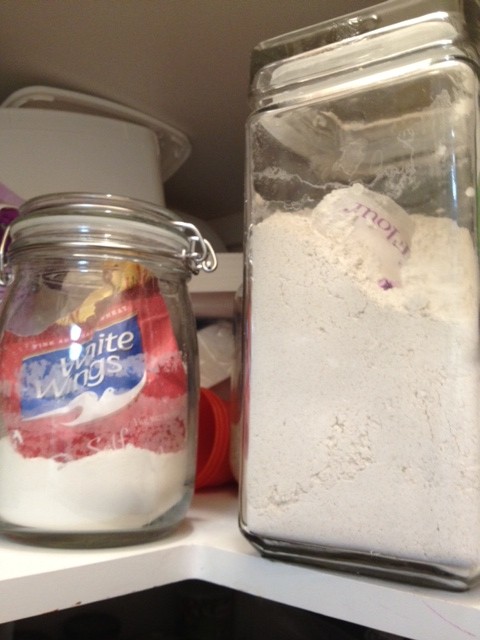 Yep… I used to cut paper from the paper and put it into the jars. Fancy right? Now look at my jars.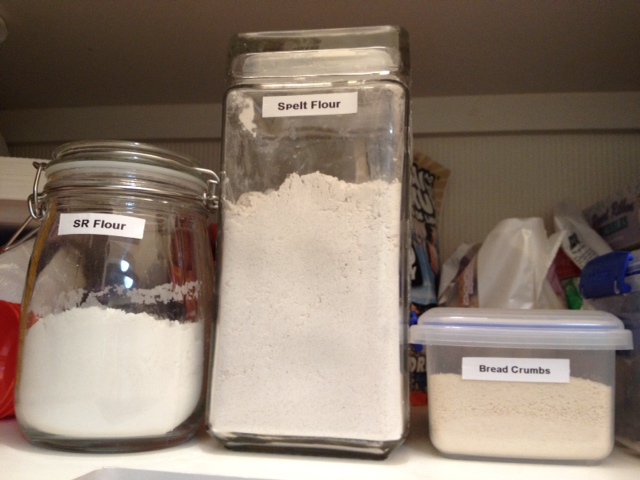 I am just getting started! This labelling can get quite addictive!
The Dymo LetraTag Labelmaker also lets you iron on labels. For a little extra you can buy the roll of tape to insert into the label maker to print out iron ons. Then just grab the iron, the labels and you will never have miss matching socks again. Nicole over at Planning With Kids shows you exactly how it works and how she has put unorganised socks together as organised.
This is just a fabulous little essential item for the home. Everyone loves labels. Everyone loves a little something to help with organisation.
Giveaway:
The Dymo LetraTag Labelmaker is valued at $59.95 and I have two to give away to The Parenting Files readers.
But if you can not wait and need to get your hands on one of these quick smart, you can check out where to buy the Dymo LetraTag Labelmaker here.
To enter simply leave a comment below telling me what you would label with your Dymo LetraTag Labelmaker and follow the form below. You can get up to five entries.
This is the first time I am using rafflecopter so please let me know if you have any issues.
Happy labelling :)
 *****
Like what you have just read? Don't miss a post and sign up to The Parenting Files via email, RSS or the monthly newsletter, which has extra goodies by the way.